I love a good infographic and this one ticks a lot of boxes for getting a clear message out about the Middle East respiratory syndrome (MERS) disease and how to avoid catching and spreading the MERS-coronavirus (MERS-CoV).
Thanks World Health Organization.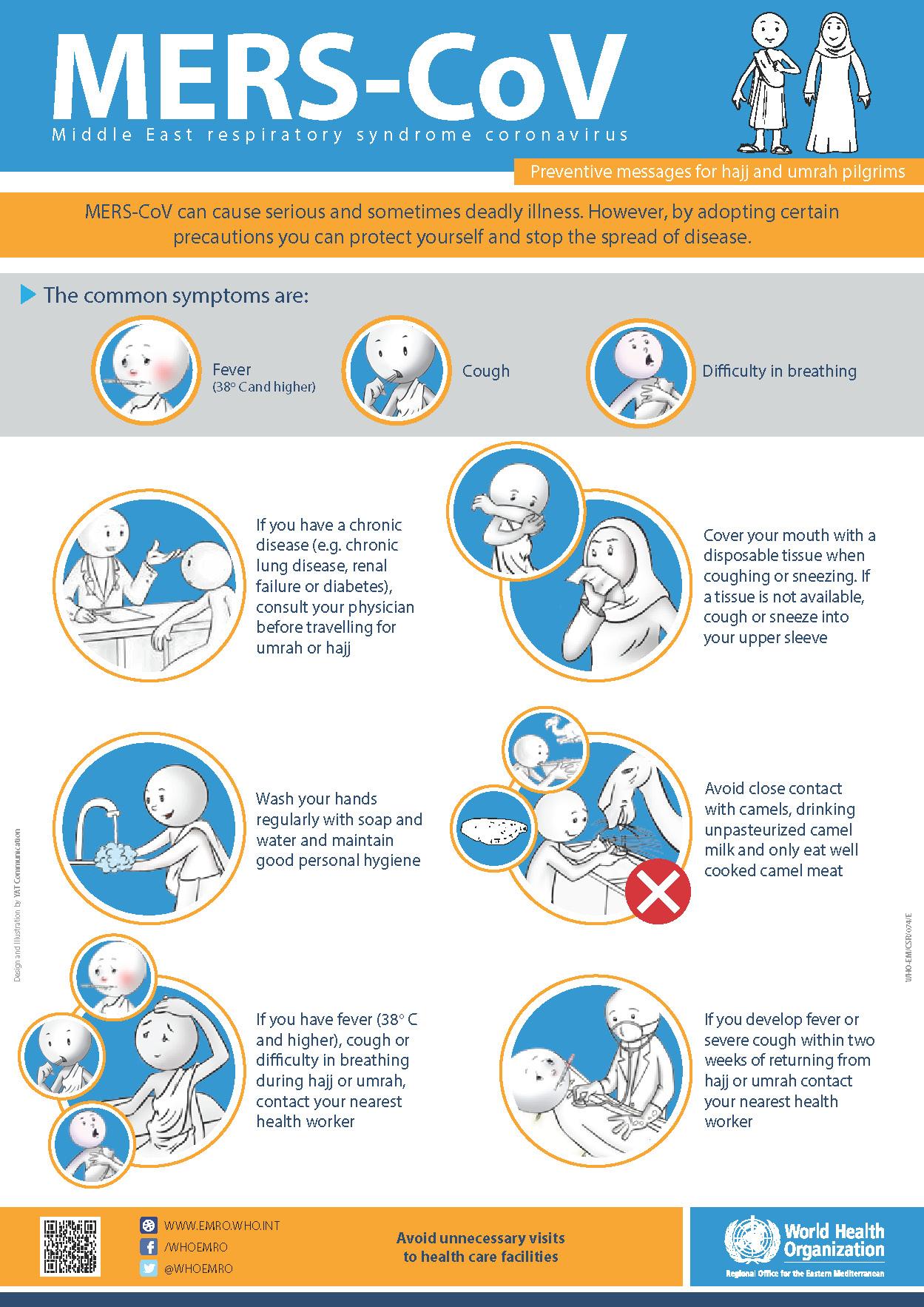 World Health Organization poster describing risk of infection
and how to identify when you might have MERS.
Of course, I'd be happier if the poster specifically suggested putting more distance between people and potentially infected camels, rather than just avoiding "close contact".
Granted, close contact can include spending time in the close, but not physically connected, "personal space" of a camel. But "close contact" is, in my opinion, one of those infectious disease terms that needs to be made more simple and clear. Like "aerosol" and "airborne", "close contact" gets a little lost when translated to the people who are at actual risk from infection.